Welcome to our blog Love Little Big by Emmy & Estelle. Created for the stylish mother and inspired by our love for babies and kids, fashion, art, interiors and life. 
We will be sharing tips, images, ideas and bringing you interviews from talented mums, doing amazing work around the globe. Including our very own graphic designer Julia (who created our logo and signatures) and also happens to be one of the designers for Smiggle. 
A little about us, we have been friends for over 13 years and both Melbourne born and bred. Kylie is mum to Ted, 5 and Emmy 1 and my little lady is Estelle, 9 months. 
Kylie headed up to the sunshine state for her hubby's work earlier this year, but Melbourne will always have her heart. Our weekly catch ups used to be the 'tan walk' after work, post babies these catch ups now take place in cafes with parks very close by, as many of you will understand. 
We both worked in creative fields and our obsession with fashion and pretty things, has always been the common thread for us. 
We are truly beyond thrilled to start sharing our journey and the things that get us excited.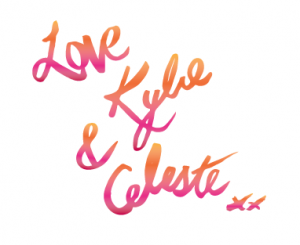 P.S A big thank you to the incredibly talented illustrator Inslee Haynes (inslee.net) for your phenomenal pieces of art seen throughout the blog.